First LMGI award for Baltic Locations!
2019.09.15
This is (we hope!) the first of many!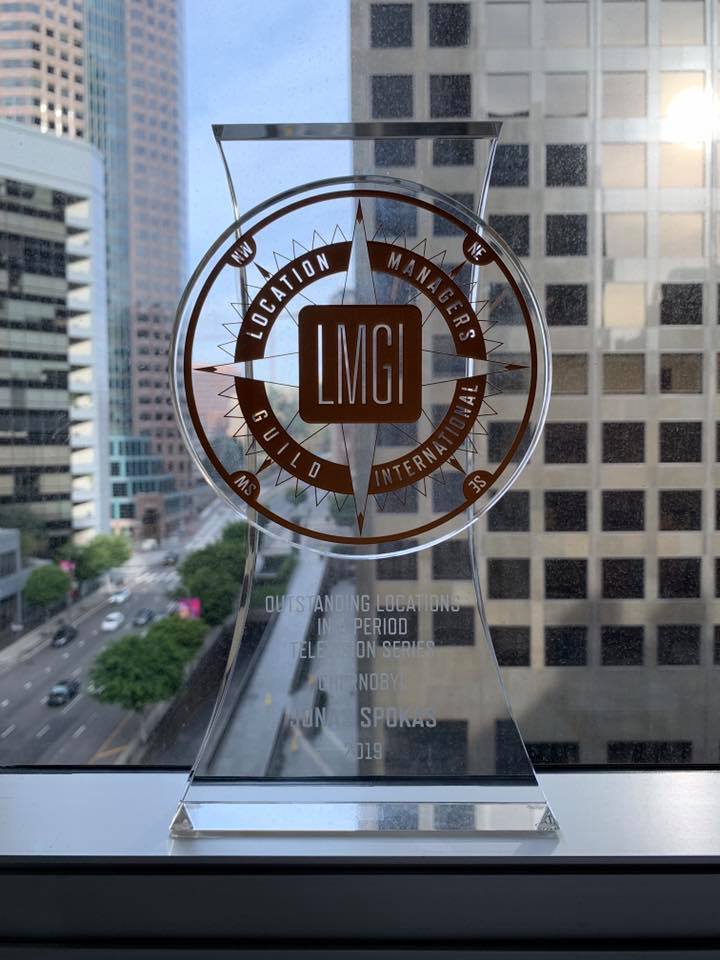 This is a huge achievement to our team.
We would like to thank LMGI for all the work this organisation is doing to celebrate and appreciate our profession, this is very inspiring.
Big thanks to Craig Mazin who wrote such a beautiful script and HBO who trusted Lithuania.
Very special Thank you goes to Baltic Film Services for trusting in our team long before Chernobyl.
The whole location department is very thankful to director Johan Renck, production designer Luke Hull and Director of photography Jakob Ihre. They shared their amazing talents with us and we learned so much from them.
Thank you Vilnius Film Office | Vilniaus kino biuras, Kaunas Film Office / Kauno Filmų Biuras, Vilniaus miesto savivaldybė. We shot most of our film in Vilnius and Kaunas. They did so much and helped a lot to make every location epic.
We want to thank the amazing staff of Ignalina Nuclear Power Plant. After all if not the flexible and supportive people there we would not have the backbone of this film's locations.
Finally - a big THANK YOU to all the locations. We felt extremely welcome everywhere we went. People in Lithuania understood the importance of this story.
Our parents and grandparents suffered from and fought against the soviet regime. We feel so proud to be a part of the team that told this story to the word.
Thank you!